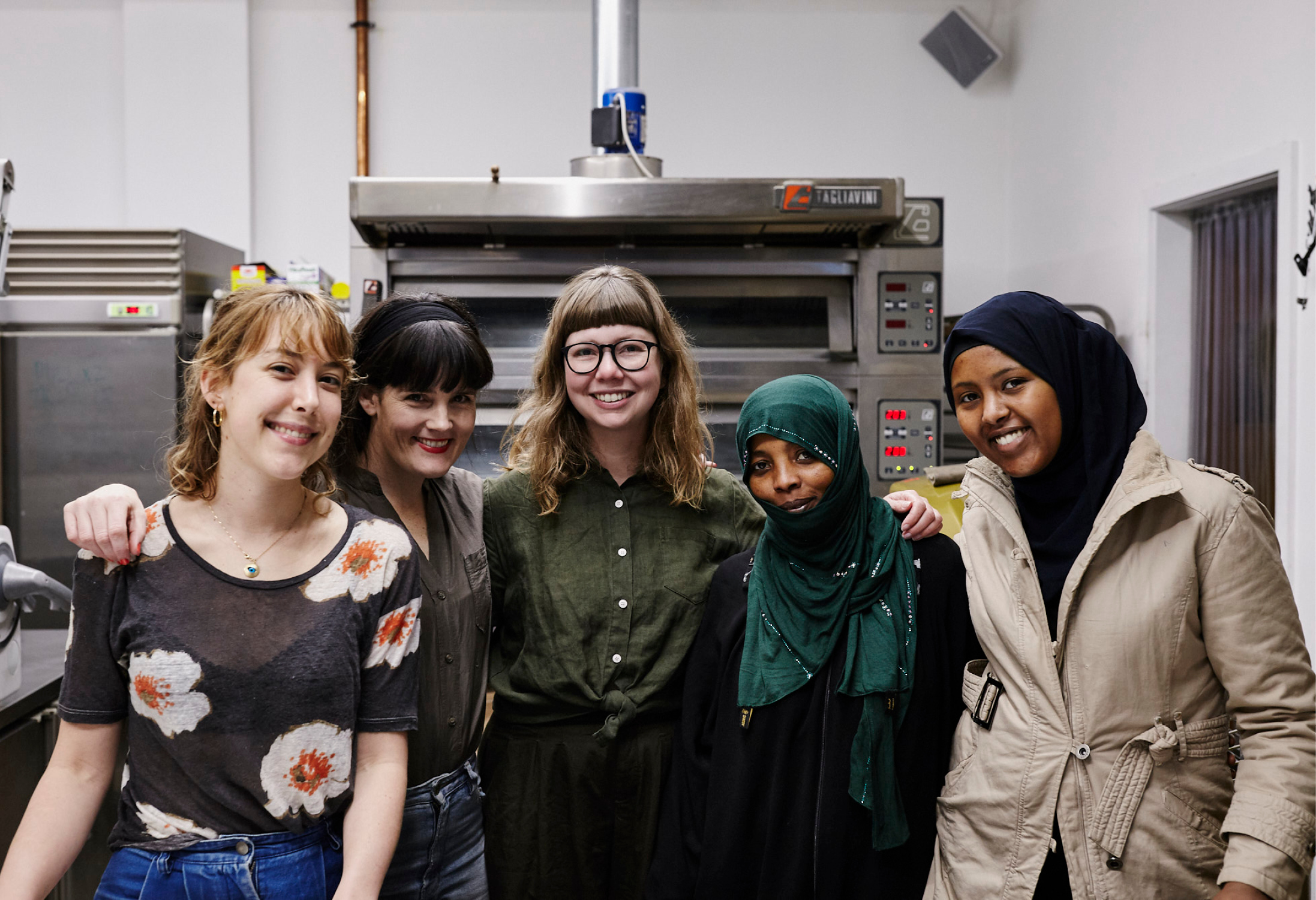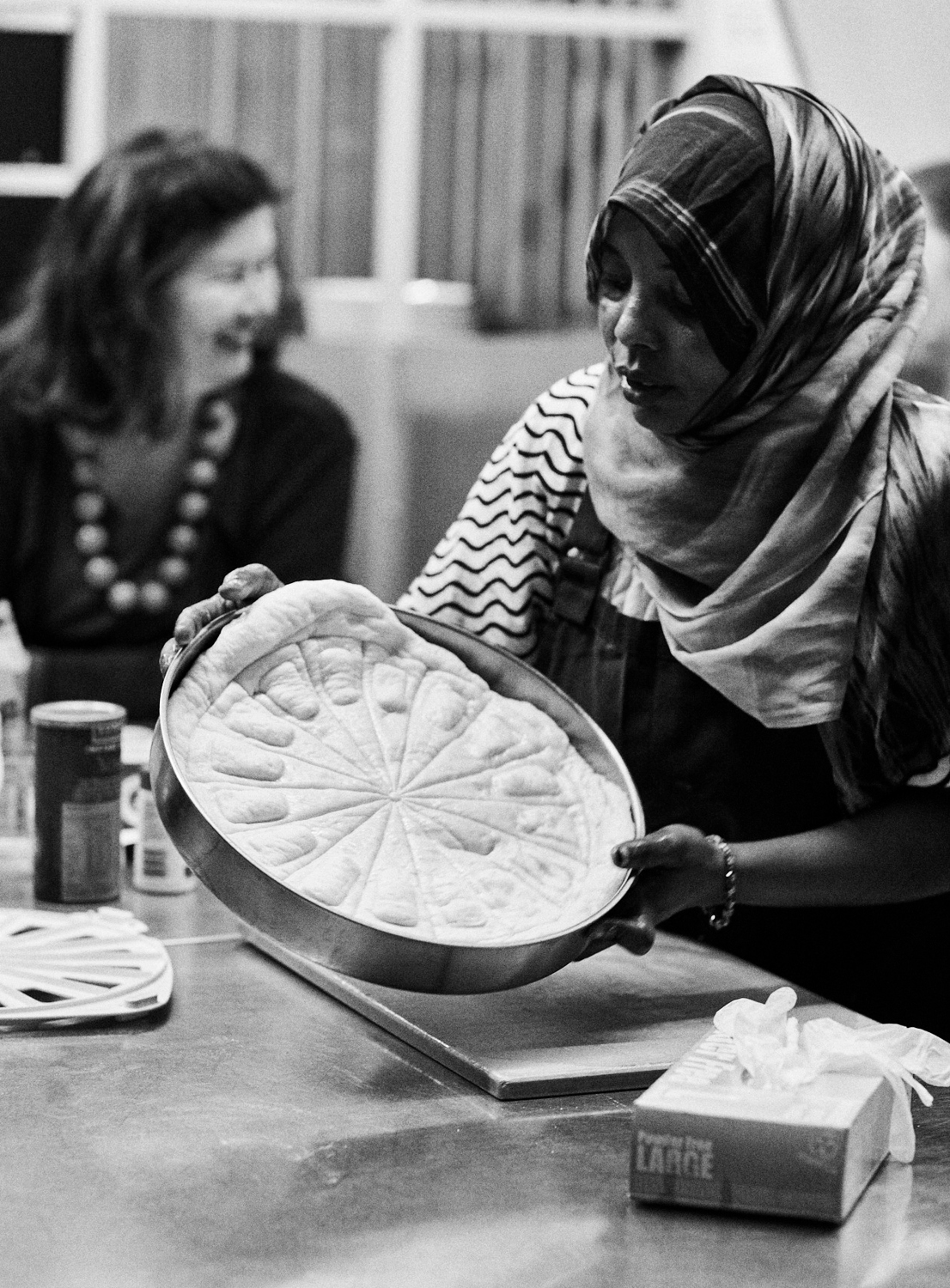 The Bread Commons, Ethiopia Edition, is a bread making workshop run by Ethiopian women, Kemulat and Asanti, and hosted by Jane of Merchant Road, Boris of All Are Welcome, Ella Mittas and Linsey Rendell. Kemulat and Asanti had never held a workshop or class before and with the help of their hosts, pulled off a really lovely (and delicious!) evening.
Kemalut showed us how to make bread using her traditional Ambasha, Injera and Malawah techniques. While her niece, Asanti, talked us though each of the recipe steps, illustrated with with her lovely memories and stories of eating each of the breads throughout her childhood.
We designed the brand identity and collateral for the evening, including a logo, digital marketing, printed recipe cards to be used at the workshop evening and taken home for future bread making, and a beautiful linen tote to house all the take-aways which was made and screen printed by InBed. 
Sole has supported Merchant Road through a variety of projects, creating designs that tell a visual narrative that is both compelling and genuine, reflecting not only what we do, but why we do it. Sole has worked with us from initial development of concept, through to print, always with an impressive passion for the process and a deep commitment to collaboration. As Merchant Road grows, we hope to continue to work with the studio to produce design for our projects that is considered, beautiful, and inspiring. — Jane Marx, Founder 
Photography by Linsey Rendell